Our top trips
There are many kinds of trips: wonderful ones, impressive ones, but our Top Trips are the ones that have made us fall in love for some reason
Location: North America
Flight: 9h20
Chicago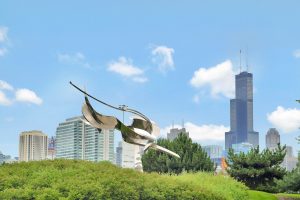 Winter should be avoided because temperatures can be extreme. The summers are hot and humid, but the cultural offer and outdoor events soar. In spring the city dresses in colors during the days that its famous tulips bloom.
What makes us fall in love?
Chicago is an exciting city. Cradle of skyscrapers, its streets are an authentic museum of outdoor architecture. For music lovers, Blues and Jazz are a hallmark of the city, with numerous clubs where you can enjoy live music of extraordinary quality. Exceptional museums such as the Field, the Art Institute or the Museum of Science are themselves a reason to visit the city.
Polonia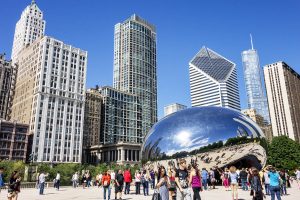 Chicago is a city that is easily travelled around on foot and on its famous metro. A walk along the river and Lake Michigan are essential to admire its architecture. Let's not forget to go to Oak Park to visit the famous Robie House by Frank Lloyd Wright. Museums such as the Field Museum, the Art Institue or Science Museum. In the evening to go to a club like Kingston Mines or Buddy Guy's for a good evening of Blues.
Outside of Chicago, Milwaukee is also worth a visit, with its Harley Davidson Museum, and of course visiting some of its famous breweries. And let's not forget that Chicago is the beginning of the famous Route 66.